On a recent trip to Melbourne, I managed to take a few pictures which I thought were worth posting. I've been having camera troubles lately, more specifically, trouble with the camera card. It's brand new, so I'm not sure why it's playing up, but the fact that it's been 'eating' most of my photos is really frustrating! It also seems to happen only to the pics which I REALLY want to share.
Oh well. I'll just have to use the old one until I can figure out what the problem is, or maybe exchange it for a new one.
As you may or may not know, Melbourne is known for its trams, which are one of the main forms of public transport. The fun thing is, there's a free 'city circle' tram which runs right nearby the crew hotel. This is handy for getting into town to shop, go get some lunch or dinner, or just to sightsee.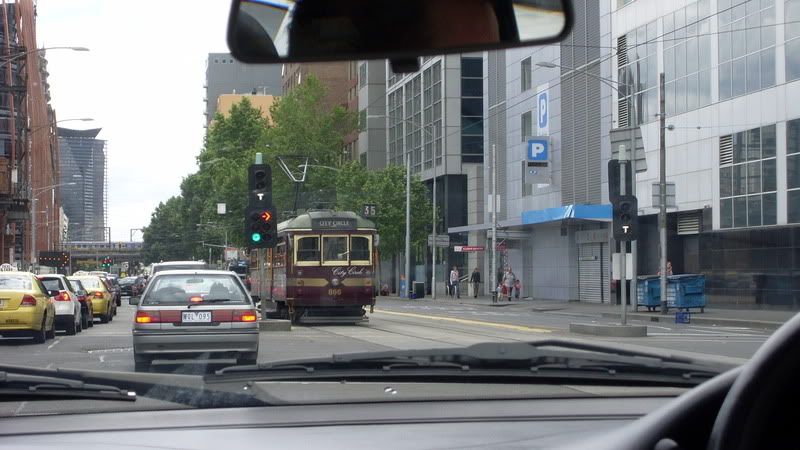 The most well-known train station is the Flinders St Train Station, admittedly the more traditional of the two main rail stations in the city area. When we passed there were heaps of people crowded out the front, seems like it is a meeting spot of choice and of course a transit point for getting home after work!
After a nice lunch in the trendy Chapel St area (pizza & pasta, if you must know) we headed into the main area of town to have a look around, and of course to shop! On the way there in our cab, I saw this cute set of horses and carriage taking tourists around.
Cute chandelier in the crew hotel, which some of my readers may find familiar :P
A rather modern building in Federation Square, which is one of the more 'buzzy' places in Melbourne, but unfortunately we didn't have time to visit on this trip. I hope to go back there the next time I get a Melbourne trip and have a look around some of the galleries and exhibitions there.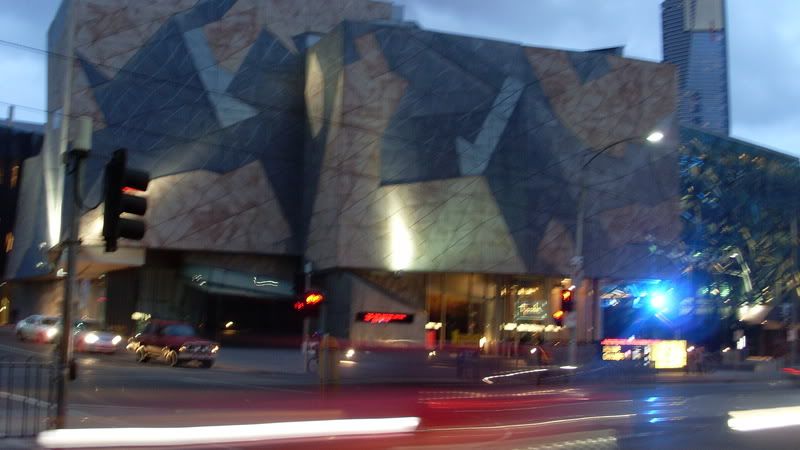 Of course, a trip to Melbourne wouldn't be complete without a peek at the high-end labels :P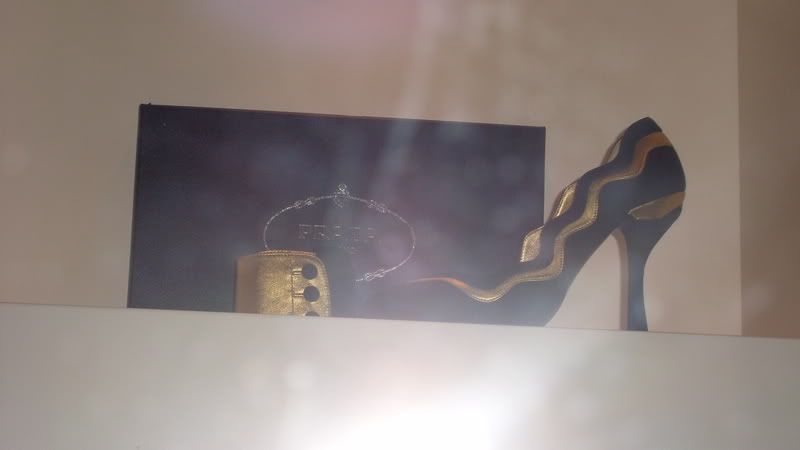 Prada...
This pic of the Louis Vuitton store, which was being renovated at the time. I had the pic all set up, but then the walk light went green so it blurred...
I really like this picture, it's a bit clever isn't it... hehe
And again, a tram: