I went and saw the new Baz Luhrmann movie
Australia
yesterday.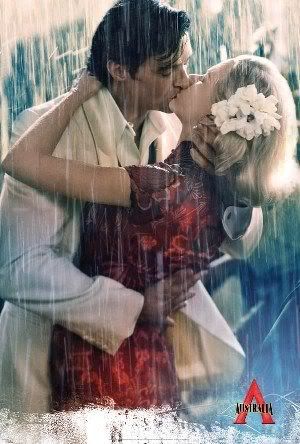 Wow! It was so much better than I was expecting. I don't exactly love Nicole Kidman but after watching I could see why she was a good choice to play Lady Sarah Ashley. Ok, so some people think that she overacted the start of the movie, but I think that was intentional! To show how silly her prim and proper ways must have appeared to the locals and indigenous people.
The scenery was gorgeous, beautiful sunsets and the rugged terrain up in the Top End. I spent a good deal of time flying over country like that, it was surprisingly affecting watching this movie. I once saw Nicole Kidman back in 2005 or 2006 when the initial shooting of the film took place. Locals in Kununnurra told us that Hugh Jackman is a great guy who regularly drank at the pub with the locals.
The indisputable star of the movie though is young
Brandon Walters
, who plays Aboriginal boy Nullah.
Reports say that the movie was officially a 'flop' in the U.S., but I think maybe it's just because most Americans just don't understand our sense of humour. That, and the accents, and perhaps the Aboriginal lingo (which most Aussies have an idea of what it means) might have meant that the American viewers just didn't "get it".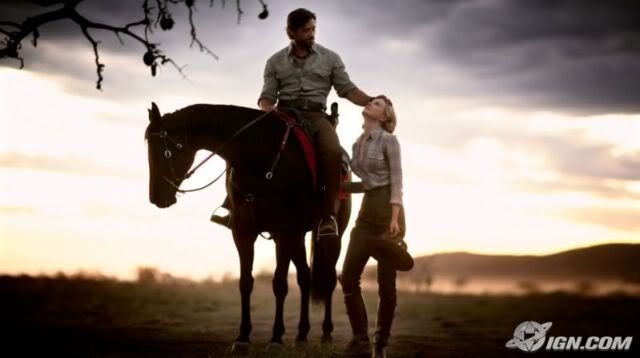 We have a fundamentally different mind-set here, perhaps well illustrated by the fact the first thing the locals do after the bombing of Darwin is head to the pub- how much more Aussie can you get?! :p
Well 2008 is nearly at a close. Wherever you are, and whatever you're doing, I wish you all a...
HAPPY NEW YEAR 2009!